The Story of Hannah Shillito Art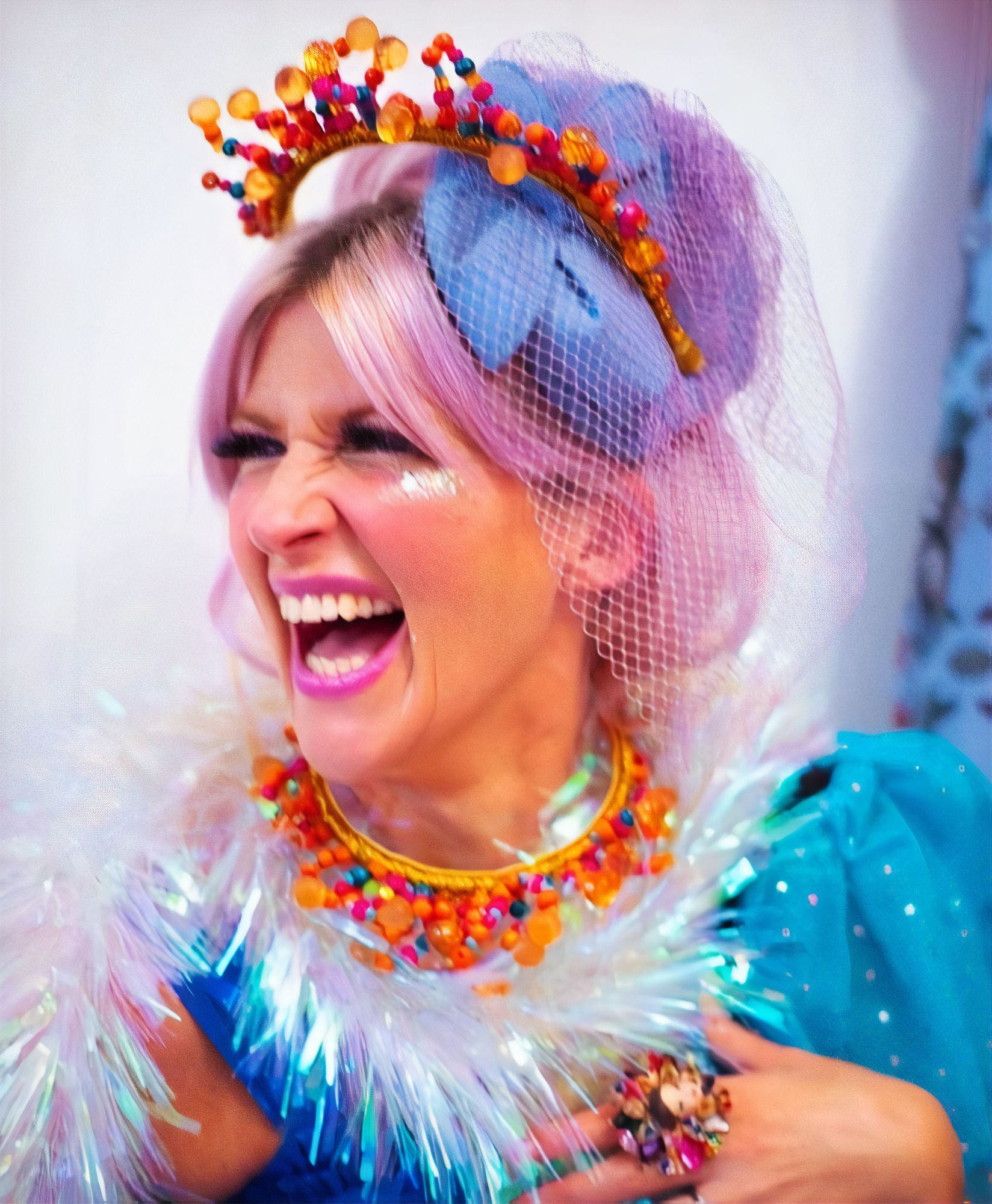 Hannah Shillito is a contemporary artist who has lived all over the world including Tokyo, New York, London, Cape Town, the Himalayas and Milan and is now based in Brighton, UK. Her work has drawn attention from celebrities with clients including social media sensation Arron Crascall and punk poet John Cooper Clarke as well as Bimini Bon Boulash in a Barclaycard advert!
A native of the north west of England, Hannah's love of colour and maximalism is brash, honest and playful and her distinctive personal style emanates joy and vibrancy with its punchy statements and attention grabbing fluorescence. She exhibits alongside some of the top names in contemporary art such as Grayson Perry, Tracy Emin and Damien Hirst, all over the UK and Ibiza, and has featured in two editions of British Vogue.
Having worn many hats as a freelance writer and photographer, poet, children's author and teacher, Hannah's love of words as well as images are brought to life through contrasting and bold colours and compositions. As the artist explains, "A picture tells a thousand words but I like to condense those words and pack a punch."
Growing up in a creative family she was fascinated by her grandfather's long standing career as a photojournalist who told tales of his tours with the Beatles and the Rolling Stones. She earned a Master of Arts at Glasgow University, studying History of Art alongside Literature and then went on to gain outstanding recognition for her Photography Diploma at Manchester College. Her lifelong love of learning and education is being fulfilled currently with her studies in digital art at Central St Martins, a coveted spot she has dreamed of since she was a little girl.
Her photographic images have been included in the SeeMe global artistic community, with one being projected onto a skyscraper in Manhattan and another - from her time backstage at a burlesque club in Milan - being exhibited digitally in Le Louvre.
She has also designed fabric for a fashion range of women's clothes and accessories.